WCZ-2 Proton Precision Magnetometer
WCZ-1 is a portable proton magnetometer well received by customers around the world. Magnetic measurement precision is ±1nT, and resolution reaches 0.1nT. Boasting large storage, high resolution, and flexibility, WCZ-1 can measure total field intensity, horizontal or vertical gradient component with the resolution of 0.1nT by altering sensor structure.
The significant applications of magnetometers include the following,
Discovering buried ferrous containers in environmental surveys.
Finding and tracing buried pipelines in utility-type surveys.
Locating abandoned wells for decommissioning and sealing.
The teaching of geophysical techniques.
Other uses include mineral exploration surveys, UXO, archaeology, and other surveys not listed, which may be better performed with Over Hauser or Optically Pumped Potassium systems.

The technique depends on the rotation of protons in a magnetic field with respect to the Larmor equation.
Typically, a sensor bottle with a fluid and a large number of protons is subjected to a large direct current (DC) in a coil wound around the bottle like a solenoid. The current creates a corresponding induced field in a direction perpendicular to the earth's magnetic field.
The flow of current is then off entirely, and the protons precess with a frequency directly proportional to the magnetic induction produced. With GEM, an advanced frequency counting method is used to determine the magnetic intensity with an unmatched accuracy by other systems.
When choosing a proton precession system, WTS recommends carefully considering the system specifications on an equal footing to make sure that you are obtaining the maximum value for your investment.
Function:
Configuration:
Station Mode/Horizontal Mode/Walking Mode
Application:
Mineral survey, such as iron ore, lead-zinc ore, cupper ore
Mineral prospecting, mineral ore depth, orientation, and continuity, ore shape, size and scale
Oil, natural gas survey, related geological structure.
General survey and local survey, geological mapping
Base station for aerial and marine magnetic survey
Fault detection.
Archaeology.
Hydrogeology.
Engineering survey, such as pipe finding.
Monitoring earthquake auspice, volcano and other environmental disasters.
Small ferrite body finding.
Software Analysis:
Ground Magnetic Survey results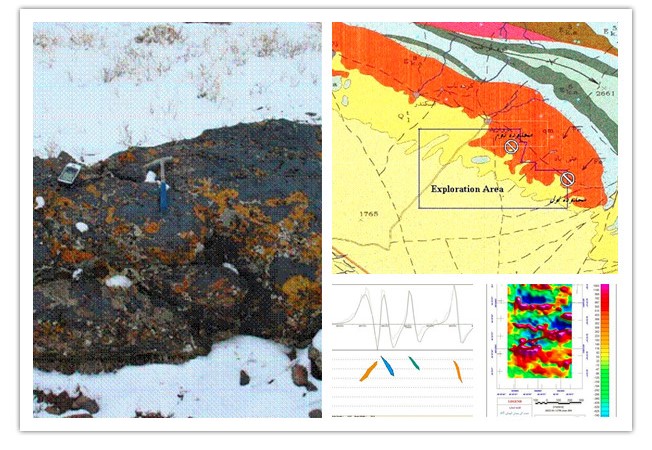 Features:
Total magnetic field and gradient survey (horizontal and vertical gradient, special sensor is needed)
Fitted for field working as well as for base station
Built-in real-time clock, the data were stored with the measuring time together
Latitude, longitude, elevation and time information of every measuring point are stored to compose measuring result. Timing and storing actions carry out periodically.
Large screen display, English interface, can automatically show magnetic curves, easy in operation.
Backlight LCD, fitted for night survey.
Keyboard is of user-friendly design and supports both hands operation.
Auto and manual turning support.
Easy and portable, the whole system is designed with sensor-antenna pack frame and thus can be operated by one person.
With RS-232C port.
Specifications:
| | |
| --- | --- |
| Measuring range | 20,000 nT ~ 100,000nT |
| Accuracy | ±1nT |
| Resolution | 0.1nT |
| Gradient permitted | ≤5,000nT/m |
| Data stored | 50,000 , with power-off protection |
| GPS Positioning accuracy | <2.5m CEP(CEP, the circular error probability, means taking the position of antenna as the center, 2.5m as its radius to draw a circle, then 50% of the results are inside the circle while 50% of the results outside it). |
| LCD display | 240 * 128 |
| Keyboard input | 22 keys |
| Port | RS-232C standard serial port |
| Power source | Rechargeable battery 14.5V/3Ah, external power supply optional (12V) |
| Console dimension | 230mm * 155mm * 65mm |
| Weight | 2.5Kg (including battery) |
| Sensor size | φ75mm×155mm |
| Sensor weight | 0.8 Kg |
| Working temperature | -10 ℃~+50 ℃ |
Accessories:
Station Mode/Horizontal Mode/Walking Mode