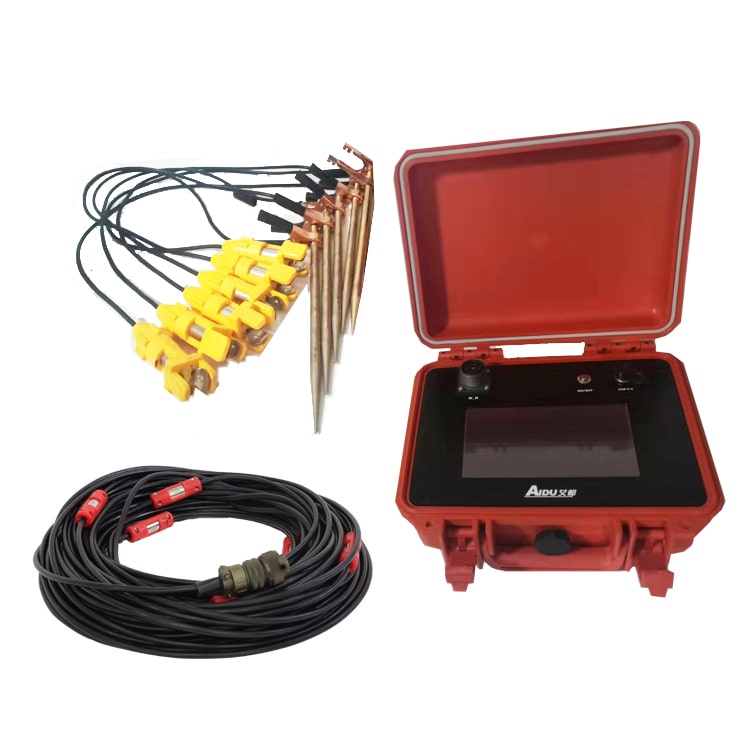 ADMT Series (Multi Channel Water Detector)
The new generation of ADMT-Multi-Channel series constantly updates the hardware and software, and pushes the boundaries by introducing features previously unseen in commercial resistivity meters. The latest upgrade of new resistivity measurement features using natural electric fields results in increased measuring speed and improved data quality.

Resistivity surveying is a versatile geophysical method suitable for various applications and environments such as groundwater prospecting, mineral exploration, geological mapping, and geotechnical investigations. System design can vary depending on the application. It is available in many different configurations to perfectly match your requirements.

It introduces an APP data process system. The whole measurement can be controlled by a mobile phone (which supports the Android system), making the operation more convenient and faster to get the result.
Geophysical techniques play a primary role in locating new archaeological networks. It allows us to undergo what is beneath the soil surface without disturbing the ground and rapidly examines large areas.

Survey of geophysics forms one factor into the broader field of remote sensing. This is with respect to providing data about the ground and sub-circumference without intrusive disturbance. It includes airborne and satellite sensors and detectors, geophysical techniques, and ground-based methods such as terrestrial scanning.

All of these ideas and methods have a common goal. To reveal more of the hidden history that lies buried beneath our feet. It is achieved by the remote capture of visual data or imagery that can be analyzed for the presence of archaeological information. It also is fundamental to discovering a mineral deposit and establishing mining and exploration geology its viability from an exploitation perspective. Present-day geological studies include the use of satellites and aerial photographs and geophysical and geochemical techniques.
Function:
Configuration:
Multi-Channel Water Detector- Display type
Multi-channel water detector -Mobile app type
Application:
Geotechnical pre-investigation
Groundwater prospecting
Mineral exploration
Geothermal prospecting
Archaeology
Software Analysis:
Field Survey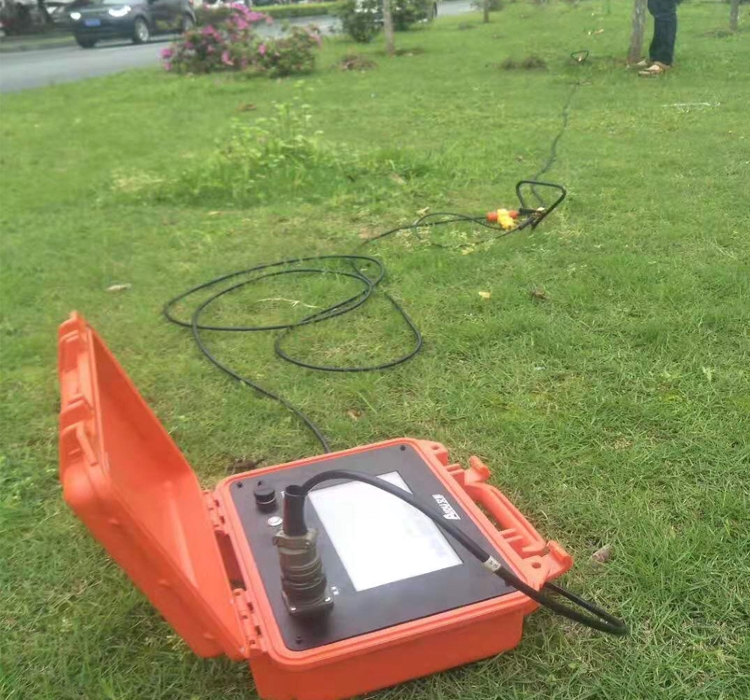 Data Acquisition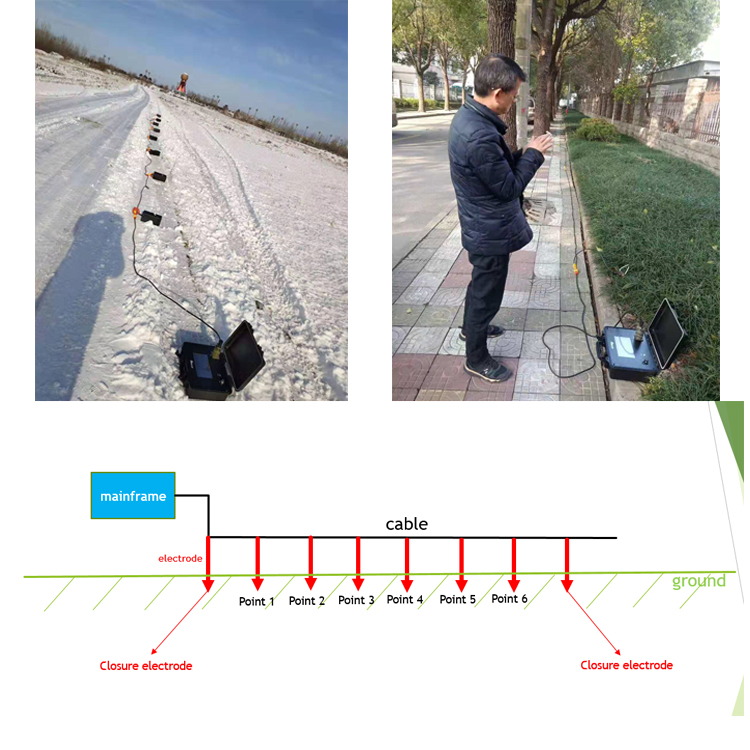 Pseudo-section Graph ( Shallow)
Pseudo-section Graph (Medium)
Features:
Stable field source: It solves the shortcomings of inconsistent field source of natural field instruments, and the consistency of repeated measurement profiles is good.
Small movement error: There is an electrode movement error when solving multiple movement measurement and the profile measurement is completed in one line.
Reliable data: It is convenient to measure and compare multiple times, which greatly reduces the interference error and improves the data accuracy.
It is used to find detailed information such as the direction, depth and water output of ground water (geothermal hot spring), which greatly improves the success rate of well drillings.
For detailed investigation and census of regional hydrogeology such as environmental investigation, engineering exploration, geothermal exploration and geological disasters.
Automatically from geological graph: operating by mobile phone and all the date can be immediately calculated after the measure done.
Wireless measure: Using wireless sensor to complete the measure just by stop-and–go.
Free USB disk: Data is transmitted in your mobile phone then you can upload to the cloud or pc or permanent storage.
Specifications:
Measurement range
0-300mv
Detect depth
0-3000m
Frequency
80
Resolution
0.1mv
Input impedance
>10MΩ
Mainframe size
18.6*14.8*8CM
Mainframe weight
0.8 kg
Display
Mobile phone or touch screen
Connection model
Bluetooth 4.0
Model
Measurement Mode
Depth (m)
Number of channels
ADMT-400s
8/16D
<400
8/16
ADMT-600S
8/16D
<600
8/16
ADMT-800S
8/16D
<800
8/16
ADMT-1200S
16D
<1200
16
ADMT-2000S
16D
<2000
16
ADMT-3000S
16D
<3000
16
Accessories: