Piling in building construction
Scenario 1:
No. S2 pile of a certain project, the pile length is 23.4m, the pile diameter is 1,000mm, the design grade of concrete strength is C30, the concrete is sandwiched with mud within 5.0m-6.20m and within 13.20m-13.50m, the concretes are hinged well in other positions, and the core samples are in column shape. The surface is smooth, and the aggregates are distributed evenly. In accordance with the Technical Specification for Testing Method with Video Monitor through the Hole of Foundation Pile CECS 253:2009 of China Association for Engineering Construction Standardization, the borehole imaging test is conducted on this pile using WTS-DCT(D) Borehole TV Tester
Optical Bore Hole Imaging Survey
Data & Results
Bore Hole is washed and filled with clean water.Optical Bore Hole Imaging Survey is conducted and results are displayed in the following image.
Inference:
Test conducted in coring method helps to judge according to the specification integrity of No. S2 pile is Category II. Above image signifies that, no serious defect is found within 5.00m-6.20m, the concrete around the Bore hole wall within 13.20m-13.50m is uniform, continuous and intact and is glued well, and the pile body in other position is normal. Hence, the integrity of this pile body can be judged to be Class I.
Scenario 2:
On the construction appraisal scene of a certain single building in Chengdu, Sichuan, relevant foundation piles all are below the floor. This building developed cracks due to the earthquake, the crack appears on the fourth floor of the building which is also at bottom floor of the building. The test scheme is to open this floor, and after the foundation pile position is located, drill cores on the pile surface, and conduct Optical Bore Hole Imaging Test. We have taken typical pile among them as an example. This pile diameter is 1100mm, the pile length is 16.8m, and it is located at the center of the whole building. The coring hole is 200mm to the north of the pile center and the borehole diameter is 90mm. The data describe that this foundation pile is C30 concrete, rotary digging pile and the construction technology is underwater casting.
OBI image of the Bore Hole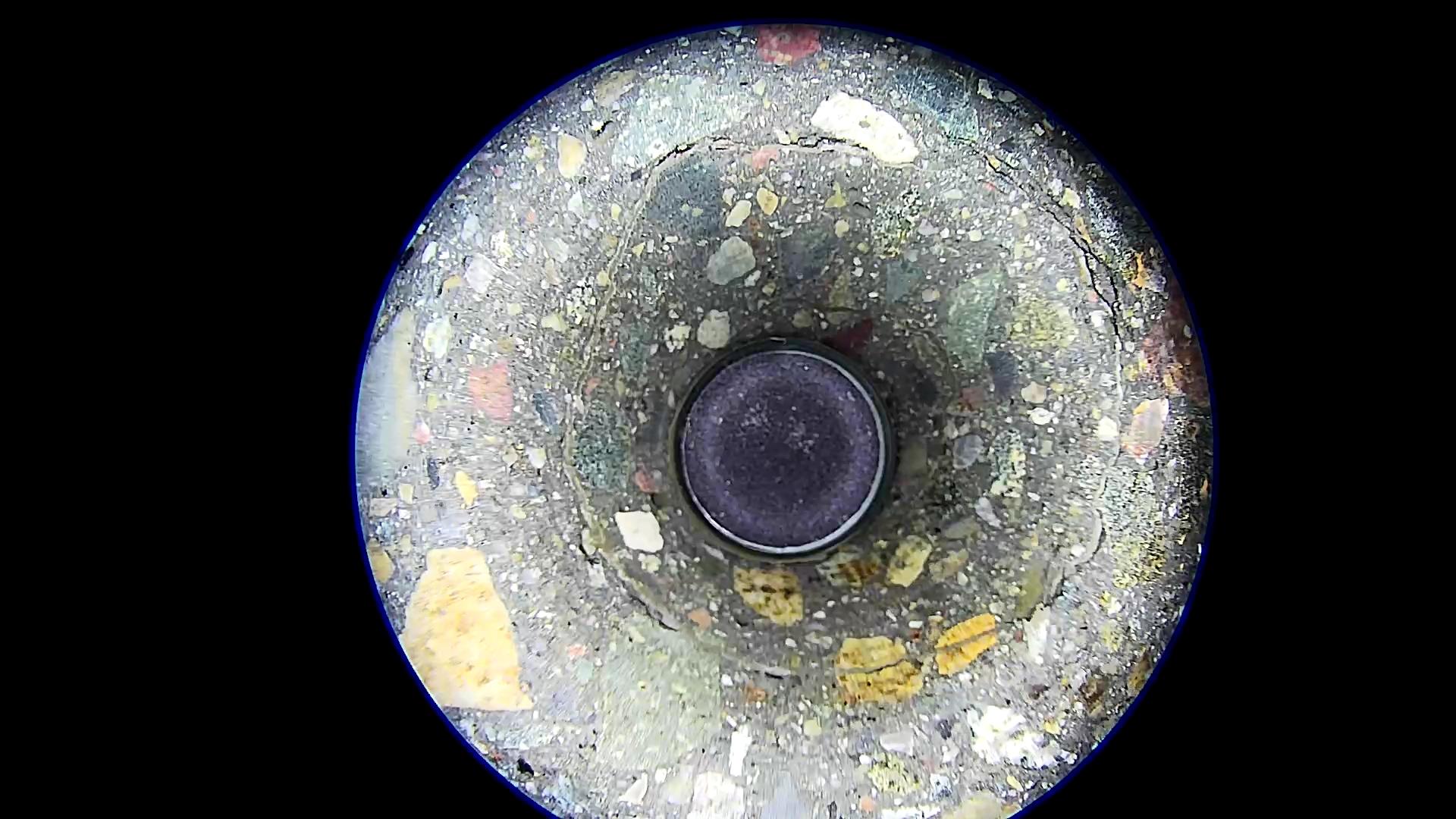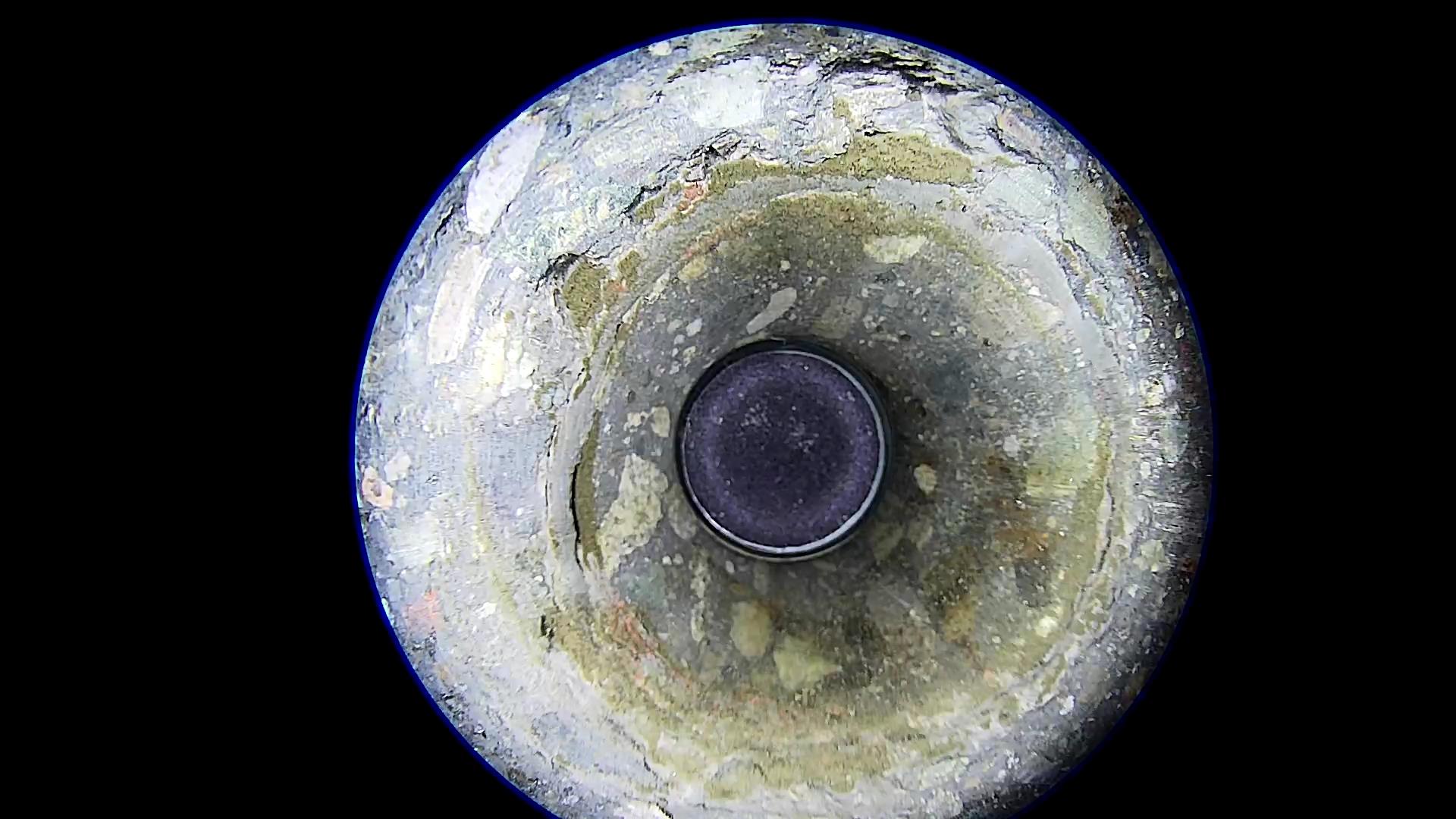 Inference:
WTS-DCT(D) Borehole TV Tester is used in this test, and Optical Borehole Imaging test is conducted for this pile in accordance with the Technical Specification for Testing Method with Video Monitor through the Hole of Foundation Pile CECS 253:2009 of China Association for Engineering Construction Standardization. It explores that a large amount of suspected aggregates do not meet the requirements, and large amount of cracks and gaps are visible in Bore Hole Wall. In combination with the incompleteness of lots of coring samples of this pile, this pile is judged to be Class IV.
Scenario 3:

Customer Name : Panyu District Engineering Quality Test Center

Project information : Cisco Smart City Housing Project
Field pictures of the project
Effect drawing generated by the analysis software
OBI images of Bore Hole